The Oscar's. What a show. Neil Patrick Harris was the host of this year's Oscar's which was both a hit and entertaining. But there's nothing better than watching the star's walk the red carpet before the big event begins. Part of it is the anticipation that's building for what's to come, but the majority of it comes from the mere fact that I really enjoy coming up with a list of which looks are my favorite.
Reese Witherspoon looked chic and timeless in a black and white off the shoulder gown by Tom Ford. I love when black and white are paired together and how Reese went with a more simple but sophisticated look. A pairing and look that will never go out of style.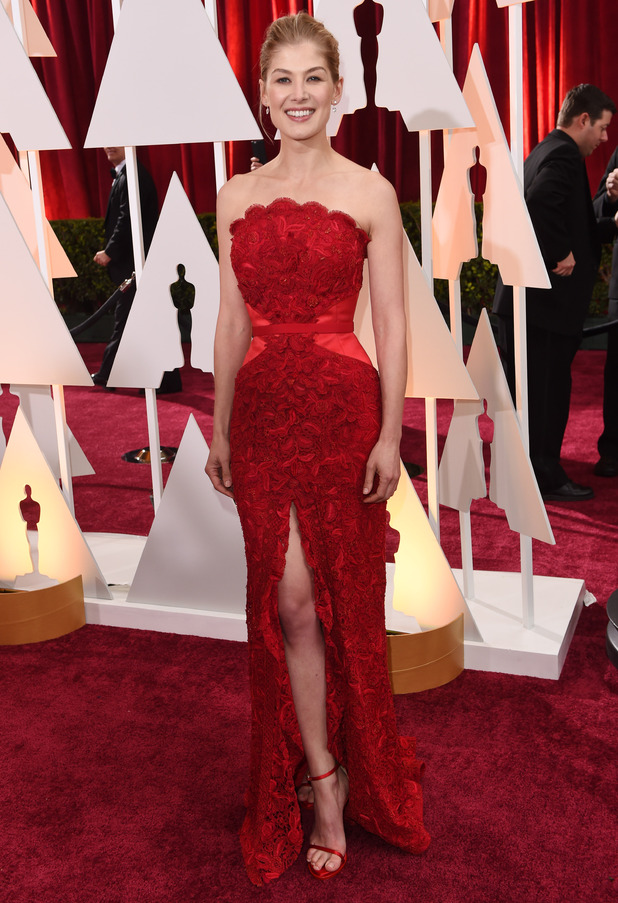 Rosamund Pike wore the most gorgeous Givenchy gown that I ever did see! From the lace detailing, scalloped neckline and deep red color, her look was sure to turn heads.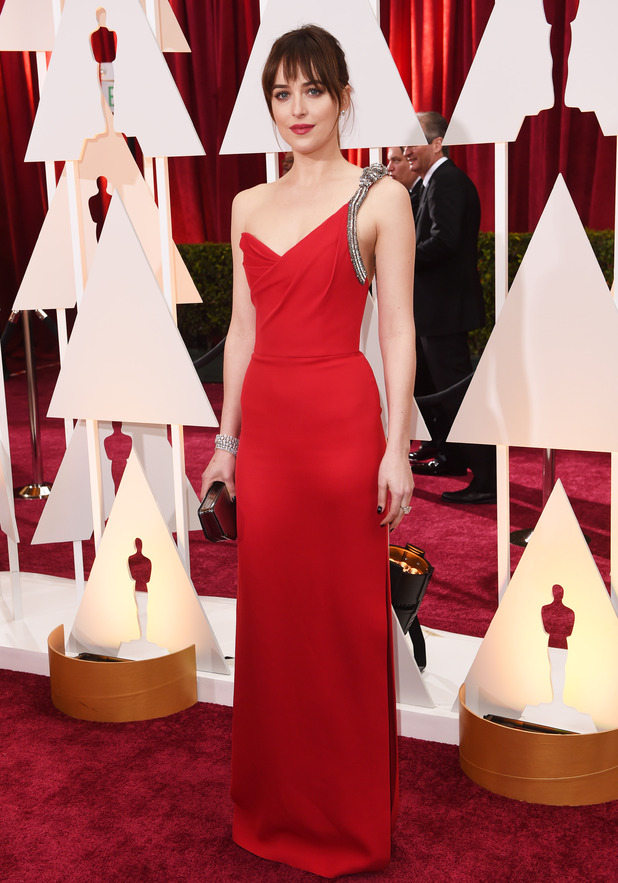 Dakota Johnson was another who stood out from others in a perfectly fitted Saint Laurent gown that was unique with it's side slit and embellished strap. I'm glad Dakota decided to wear her hair in a ponytail as to not take away from the dresses uniqueness.
Naomi Watts looked flawless wearing Armani Prive and sported loose wavy hair. The cutout detail of the gown and her deep colored lip were my favorite aspects to her look.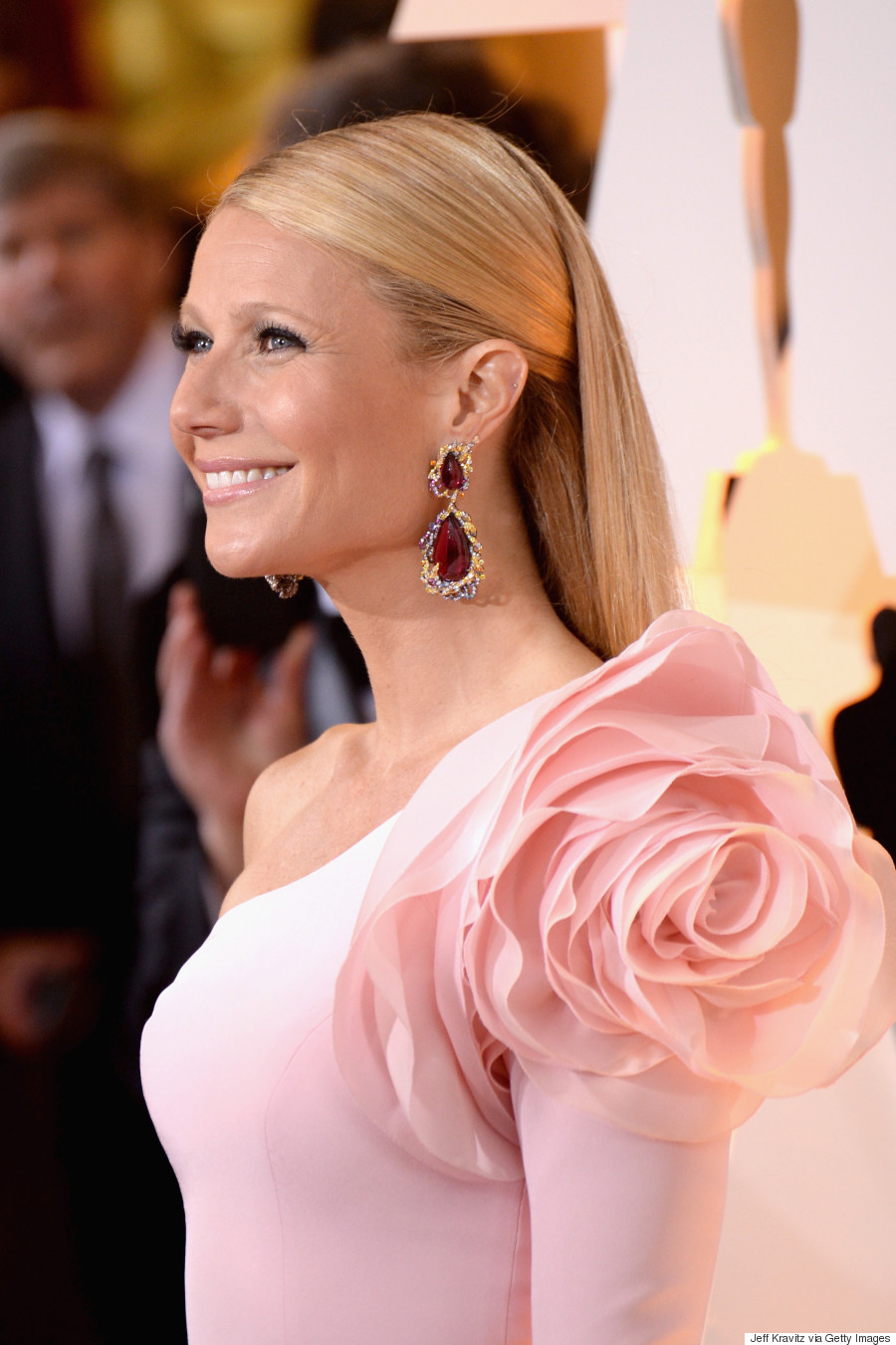 Gwyneth Paltrow is just stunning. It's no wonder that she looks perfect in this one-shouldered gown. The

oversized rose detail and her statement earrings are not something that all stars can pull off but she does so with such ease don't you think?
My favorite look of them all was Anna Faris in a Zuhair Murad number. Her gown was encrusted from top to bottom in crystals, beads and sequins and was the perfect princess outfit.
Which was your favorite?